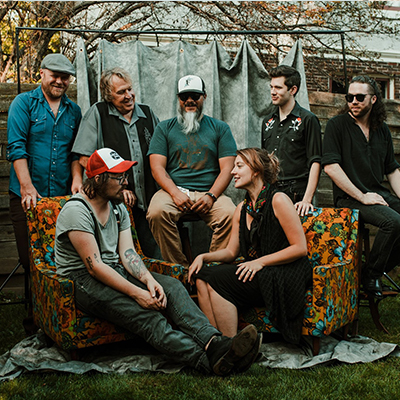 Adrian+Meredith
Part of the 10x10 Series: Adrian+Meredith will have you on your feet dancing, clapping, and stomping along with music that has the spirit of punk, the twang of folk, the flavor of Polka, and the bounce swing.
Item details
Date
April 23, 2020 8:00PM
Description
Part of the Truck Country 10x10 Series
Adrian+Meredith
Bringing together folk, polka, swing, and bluegrass, boundary-pushing musicians ADRIAN+MEREDITH take the 10x10 stage! ADRIAN+MEREDITH bring their combined expertise of over a dozen years in the music industry to each of their innovative projects, including their recently released debut album, "More Than A Little." Get ready to stomp your feet and clap your hands, and join these two road warriors as they make their Wausau debut at The Grand!
For more information, visit www.adrianplusmeredith.com
Tables are sold-out. General Admission tickets are $10 in advance. Contact The Grand's Ticket Office at 715-842-0988 for more information.

We're Sorry!
Tickets are not available online for this event at this time. Please contact The Grand's Ticket Office at 715-842-0988 for ticket availability information.
By purchasing tickets, you are acknowledging that an inherent risk of exposure to COVID-19 exists in any public place where people are present. By attending a performance at The Grand, you and any guests voluntarily assume all risks related to exposure to COVID-19 and agree not to hold The Performing Arts Foundation (The Grand Theater), the artists, the producers, or any of their affiliates, volunteers, employees, or contractors liable for any illness or injury.