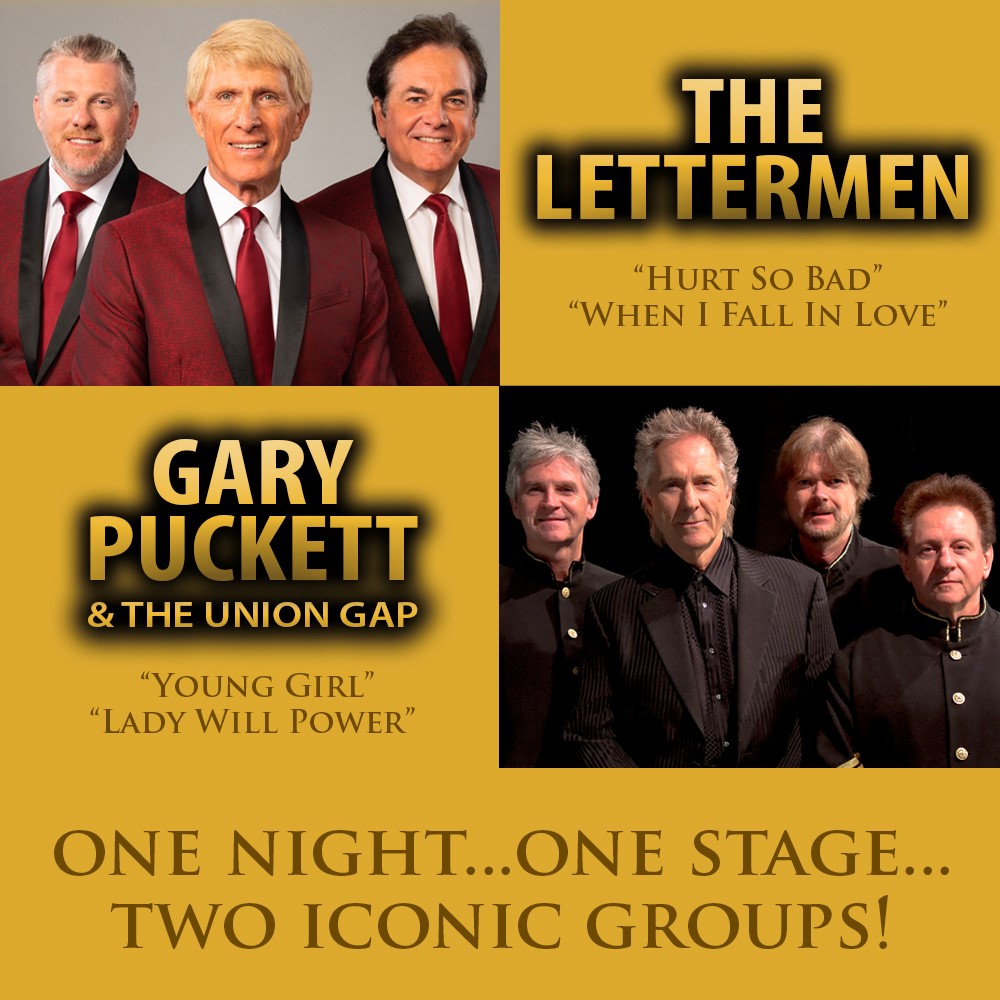 The Lettermen
THE LETTERMEN with GARY PUCKETT & THE UNION GAP are coming to The Grand Theater on Sunday, February 9th at 3:00 PM.
Event details
Date
February 9, 2020 3:00PM
Description
The Lettermen with Gary Puckett and The Union Gap
Don't miss your chance to see two iconic groups from the 60's performing all your favorite hits on one stage!
The Lettermen began in lettered sweaters in 1961 with their first hit single "The Way You Look Tonight"… the sweaters may be gone, but the original sound of The Lettermen lives on. With over 100 million in record sales, 9 Gold Albums plus 6 Grammy nominations and 20 chart hits, The Lettermen are still going strong. This special show will feature all of your favorite hits, such as "When I Fall In Love", Shangri-la, "Going Out Of My Head", "Hurt So Bad", "Traces/Memories" along with many more! Their beautiful harmony is truly timeless.
Gary Puckett & The Union Gap was one of the most successful musical groups of the sixties. Gary's unmistakable signature voice garnered six consecutive gold records and top ten Billboard hits. Gary Puckett has performed on more than thirty network television shows and prime time specials during his career, even adding a command performance for the President and Prince Charles at the White House. Gary Puckett & The Union Gap hits include: "Young Girl", Woman Woman", "Lady Willpower", Over You", "This Girl Is A Woman", Over You", This Girl Is A Woman Now", Keep The Customer Satisfied", Don't Give In To Him" and "Home".
VIP Package Includes:
- One premium seat in the first three rows.
- Exclusive backstage Meet & Greet before the show at 2:15 PM.
- Photo Op with The Lettermen & Gary Puckett.
- Exclusive VIP Meet & Greet Laminate.
Concert presented by Brennan Seehafer Productions.