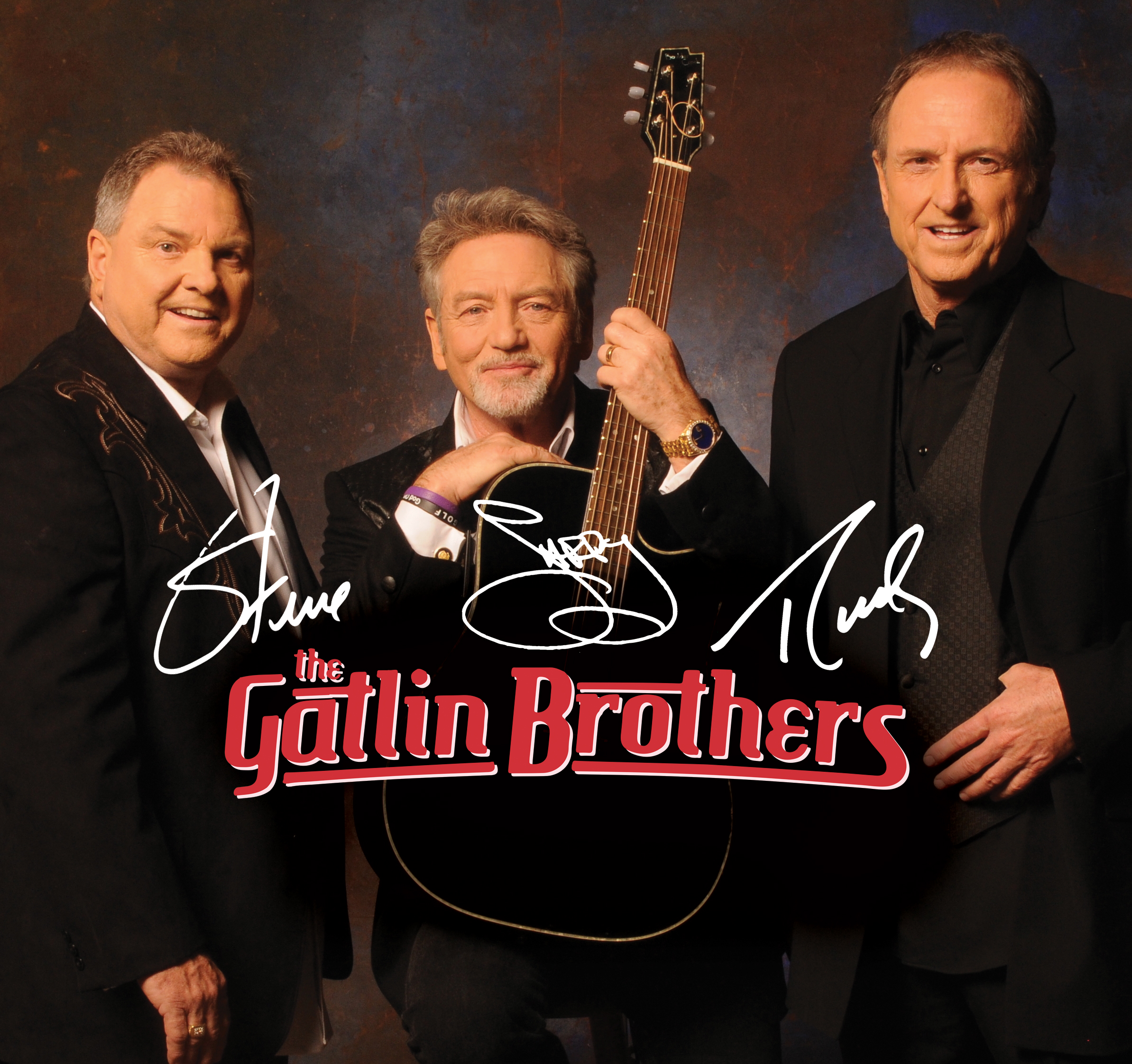 Larry, Steve, & Rudy: The Gatlin Brothers
One of the most recognized names in country music, the Grammy award-winning Gatlin Brother trio has been entertaining audiences for over sixty years with smash hits such as "All the Gold in California," "Broken Lady" and "Night Time Magic."
Event details
Date
February 29, 2020 7:30PM
Description
Larry, Steve, & Rudy: The Gatlin Brothers
One of the most recognized names in country music, the Grammy award-winning Gatlin Brother trio has been entertaining audiences for over sixty years with smash hits such as "All the Gold in California," "Broken Lady" and "Night Time Magic." From their humble beginnings in gospel music, the brothers have gone on to lead a storybook career accumulating 7 #1 Singles, 32 Top 40 records, 22 studio albums and 5 BMI "Million-Air" Awards. Larry, Steve, & Rudy, the Gatlin Brothers are a Grammy Award-winning trio who have dazzled audiences for more than sixty years with a lifetime of noteworthy achievements in their storybook career, including a Grammy for Best Country Song ("Broken Lady"), three ACM awards for Single of the Year ("All The Gold In California"), Album of the Year (Straight Ahead) and Male Vocalist of the Year for Larry Gatlin, along with five nominations for CMA Vocal Group of the Year, Single, Album and Male Vocalist of the Year.
For more information, visit www.gatlinbrothers.com.
We're Sorry!
Tickets are not available online for this event at this time. Please contact The Grand's Ticket Office at 715-842-0988 for ticket availability information.